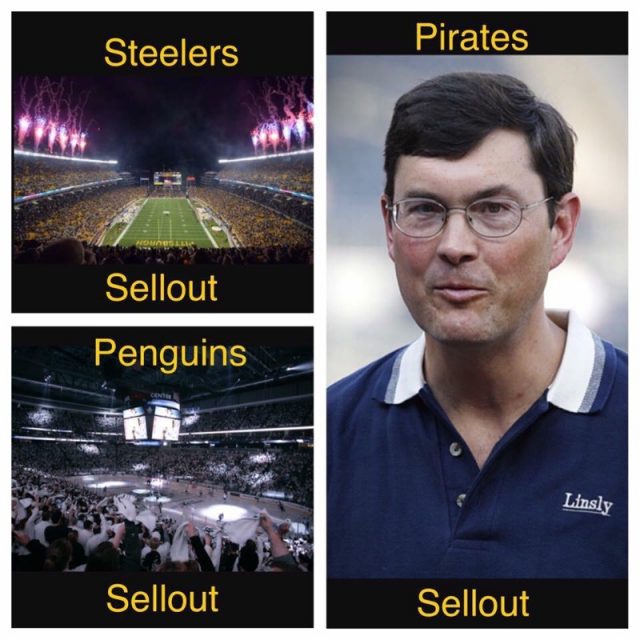 On Sunday night the Pittsburgh Steelers won again and the star power of Antonio Brown and Big Ben carried the team to victory!
On Saturday night the Penguins handily beat Tampa Bay, the best team in hockey. Last night they pulled out a come from behind victory. In both cases they were led by their Captain Sidney Crosby and the potential MVP of the NHL so far this year Phil Kessel!
But wait, the Pirates decided to not be outdone and to step up to the plate. If you haven't heard, the Bucs signed Sam Moll off waivers from the Oakland A's. He already has a roster spot as a left handed reliever. This is great news! Moll had a 10.80 ERA last year in 11 appearances. He will fit in perfectly since we released Bastardo who had a 15.00 ERA and Benoit who ended the year with a 7.56 ERA.
Nutting, you have done it again. Congratulations.
---