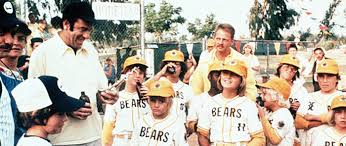 Don't look now, but the battling Bucs are just 2.5 games out of LAST place.  Remember when we thought Cinci was such a joke of a team?  We have joined them and may surpass their shortcomings.  As for "wrong records," how about following up an epic monumental 17-1 loss on Monday with a all-time 132 year worst in history of the team new record of the most home runs given up by one pitcher in a single game?  Tack on a third loss on Wednesday and that equals a 3-game sweep that puts the Pirates 11.5 games behind the Brewers.  Not a good trend going on here.
And the lowlights continued.  Errors, base running blunders, and little leaguesque gaffs.  Laughable….yes.  Or we'd have to cry.
One highlight though!  Where's Waldo Rodriguez, the versatile fielder that can play any position but the one in the batter's box has been shipped down to Indianapolis to try to ruin their season in AAA.  Another highlight is that Rivero/Vazquez seems to have righted the ship, yet there are few games to "save" when you are losing by 16 runs.  A third highlight is that Freese had a good series against the Dodgers for an old guy.  Oh, and Diaz doesn't look too bad as Cervelli's replacement.
As for an update on who we can settle on as our annual "Three Stooges" of the year to replace last year's three, the suggestions continue to come in.  Right now I'm leaning against going with all players and having a mix of 3 stooges of players and the permanent 3-4 stooges that run this team.  Nutting, Huntington, Coonelly and Hurdle fit the permanent bill.  (I know it was called Three Stooges but remember that there was Moe, Larry and Curly and then Shemp replaced Curley)  I'm going with all four!  And Hurdle would have to be Curley Joe, spinning around bombastically and making up his lineup.
As for the Three standouts in the field???   Don't be passing out any baseball IQ tests to Polonco or Marte anytime soon.  These guys defy the logic that 'surely they had to learn this after playing baseball ALL of their lives.'
Let me know your thoughts….and I'll be sure to post again once we've made it to the cellar of the division.
---