BUM & DUMB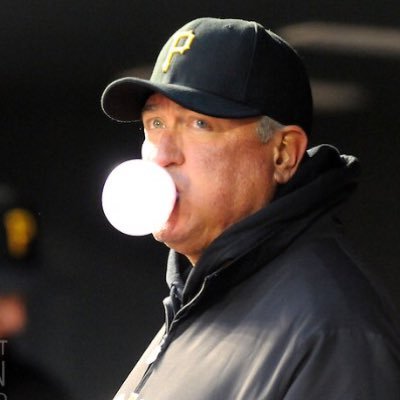 Am I on Candid Camera?  Is all of Pirate Nation getting "punked" by the Pirates skipper?  How in the world can Clint keep starting this Sean "Where's Waldo" Rodriguez??  He even had a Bobblehead Day for him yesterday?  Rodriguez hasn't had a hit since the Obama Administration and had a sub- .150 batting average.  He's played in a whopping 52 games this year and has just 17 total hits.   He makes 6 million/year.  (That's $ 352,941 dollars PER HIT   )  He has struck out 44 times….  WHY?  WHY?  WHY?  There is A LOT I shake my head at about this team and the obvious lack of ownership caring one way or the other about winning, but Hurdle's decisions from lineups to pitching changes to his incessant love of loser players has me torn between laughing and crying.
Does he have something on Clint?
Did Rodriguez save Clint's life or something in the past?
Is Rodriguez splitting his salary with Clint?
Let me know what YOU think is the reason for this perverted over-playing of the worst hitter in Pirates history.
---