Saturday brought the news of Gerrit Cole being traded to the Astros.  The Pirates in return received 4 players.  Their first names in no particular order are: Jason, Michael, Colin, and Joe.   Their last names in no particular order are Musgrove, Feliz, Martin, and Moran.
IF you can match up all 4 first and last names properly without looking at any source within 4 minutes, you might win a free ice scraper from channel 4 news.  
Obviously if you can name them properly, you are the guru of gurus of minor league prospects.  Bottom line:  Bucs got nothing of value for their immediate team…and pipe dreams of "maybe one of them will really pan out."
Monday brought the news of Andrew McCutchen going to the Giants.  Rumor is that the Bucs received pitcher Kyle Crick for him.  Crick pitched about 32 innings last year, had a 0-0 record, struck out 28 and walked 17.  Koufax in the making????…doubt it.
Late Monday more rumors swirled that the Brewers were looking seriously at Josh Harrison.  Wouldn't surprise me to be reporting his departure soon.  (But as long as we have Waldo Rodriguez, Jordan Luplow and Max Moroff all will turn out well##??!!)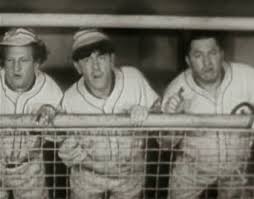 Same old story
---