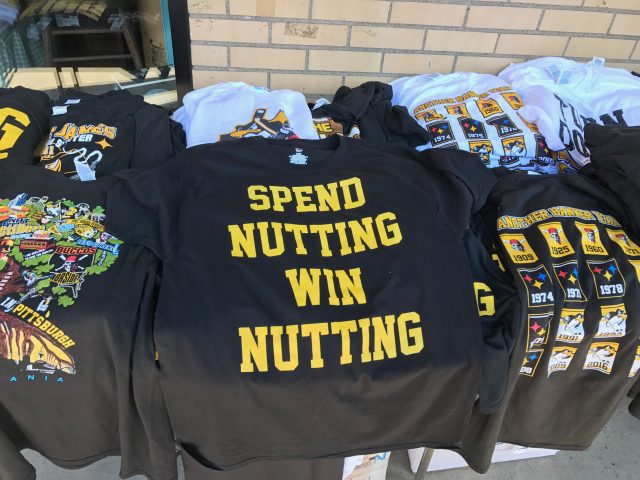 The talent of these pitching staffs is phenomenal.  Verlander, Keuchel, Severino, Tanaka, Sabathia, Lester, Quintana, Kershaw, Darvish, Wood.  The list is impressive.  Even teams that fell short of the league championship series are loaded at pitching.  (Example:  Sherzer and Strasburg for Washington).
Received this picture from Tommy, and couldn't resist putting it up as the main reason we don't have guys like those listed above and great offensive players.  And even if we did have a few great players, Hurdle would give them a "regular day off" to screw our chances of winning.
Enjoy the October baseball.  If you live in Pittsburgh, it is likely the only good baseball you've seen all year.
---