Top Row:  Nutting, Huntington
Middle Row: Coonelly, Hurdle
Bottom Row:  Photobomber (or Joaquin Benoit)
On the heels of dropping yet another game to the division leading Cubs, the Pirates Front Office put an exclamation point on the season settling all doubters to their current intent by putting Juan Nicasio on irrevocable outright waivers.  That basically means they want to dump his $600,000 remaining on his contract and any team can have him without giving up anything in return.  Part (a small part) of the logic makes sense.  "We're done so let's dump any salary we can."  The rest does not make sense.  Nicasio is undoubtedly our 2nd best reliever with a major league leading 65 appearances, a 2.85 ERA, and averaging a strikeout per inning.  In a season that has seen the Three Stooges inept at the plate, Dumb and Dumber pitching, and millions paid to .185 hitting Where's Waldo Rodriguez, you gotta scratch your head.
Bad ownership decisions, and at times worse management decisions has destroyed this club.  So, as the song states:
Isn't it Rich?  Isn't it Queer?  Losing My Timing this late in my career.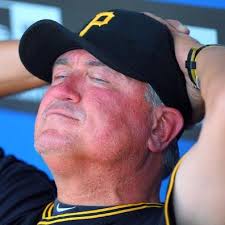 But Where are the Clowns?  Send in the Clowns.  Well,….Maybe next year.

---