Well, not total.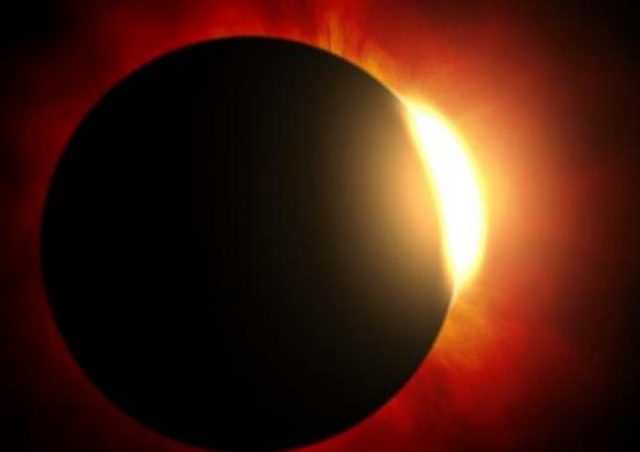 The Reds are still behind the Pirates, so it's not a total eclipse by the rest of the division, but it is a 75% eclipse with 3 of 4 teams surpassing the Bucs in the NL Central division.  Frankly, this 75% eclipse has gone on all season.
At times this year it has been difficult to watch the Pirates without those special "eclipse glasses" or maybe peeking through a pin-prick hole in a thick piece of paper.  But they are on a 2-game winning streak and the Dodgers are coming off of a loss.  Maybe the Bucs can hang with the Dodgers this week.  Also consider:
The Pirates are at home
The Dodgers have three starters on the disabled list.  Superstar Clayton Kershaw is still out and will pitch a rehab start in the minors in a few days.  Darvish and McCarthy are also out.  We will see a couple of rookies this week and one who has never started a game.  Maybe we've caught them at the right time?
So with all of that said, we would like to hear your prediction (and any feedback) on how the Pirates will perform in this 4-game series.  Will they be:
4-0  (win them all…sweep)
3-1  (3 wins, 1 loss…very respectable)
2-2  (even up with the 1st place Dodgers)
1-3  (1 win, 3 losses…not too good)
0-4   (Lose 'em all…Swept!)
Let's hear from you.  Even if you don't get prediction in before tonight's loss (I mean game), still predict the final result of all 4 games.
---