We have Where's Waldo Rodriguez hitting .193 in the lineup today at shortstop: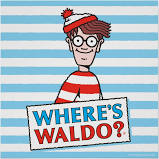 And we have John Spicoli Jaso hitting .211 in right field today:
But what about .159 hitting Max "Little League World Series Veteran" Moroff?  After all, he did have that big home run yesterday that reminded him of his dominant days in Little League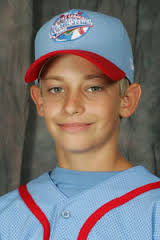 Doesn't seem fair to me to not give the guy that started the rally yesterday (although in a losing cause) that brought the Pirates from a 8 run deficit to only losing by 1 run.  I'd go with the hot stooge over Waldo or Spicoli if I were the Skipper.  Just my opinion!
As I type, the Bucs sit 7 (yes, SEVEN) games out of first place with the Cubs winning again this afternoon.  Slim Chance and No Chance have both exited the building and the Fat Lady has long sung her tune…but now it's like a train wreck that you just have to watch.  Will Waldo or Spicoli contribute at the plate today?  Will Max get in?  What about our favorite pitcher Benoit?  Will he pitch again or will we DFA him?  (For the record, he makes Watson look like Sandy Koufax)
And, most importantly…WHO is making that third inning run to the concession stand for Hurdle?
---