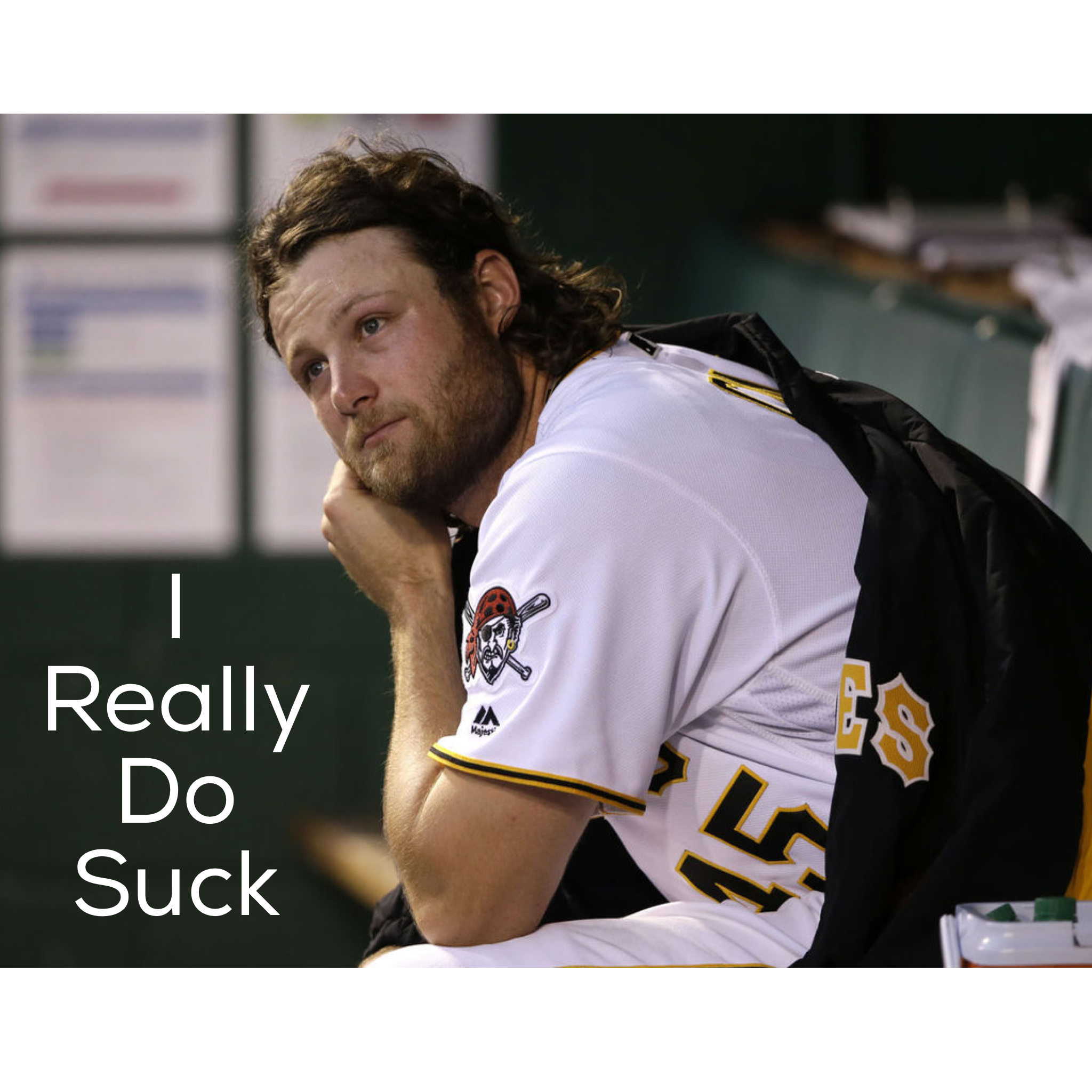 I heard a lot of comments regarding the Top Ten Points to Ponder for Clint Hurdle the past two days, but the one controllable that frustrates more than any other is the fact that the Buc's skipper has cost the team too many games.  Just the past few games are cited as further examples of his bad managerial decisions.  For example:
Wasting a challenge on the play at the plate that would have been obvious had he known the rules.  Then when we really needed to have a challenge in our pocket for the play at first base, had none due to the wasted use earlier.  (minus one for Hurdle)
No utilizing well-rested Rivero with a 6-5 lead in the 8th and instead allowing Nicasio to blow the lead and the game.  (minus two for Hurdle)
Tebow called and cited 5 or 6 different leads blown earlier in season due to Hurdle's refusal to take Watson out of Closer role.  (minus five more for Hurdle)
Pops McCoy called me regarding how Cole gets a free pass from Hurdle and when told to bunt he decided to perform a slug bunt which turned into a double play,  That cost the Bucs ONE out and ONE additional runner on the bases.  Turned out to be the Bucs biggest inning, but how much bigger could it have been if Cole was accountable to Hurdle.  Clint doesn't hold players accountable and this one cost the Pirates 1 or 2 runs (minus yet another win for Hurdle)
You get the picture?  Overuse of guys from the minors, misuse of Watson, bad managerial calls, circus like lineups, and on and on.  We had the talent to compete and Hurdle has been the Pirates biggest Hurdle that is controllable.  (the team and manager can't control the ownership's lack of spending)  So, hence the frustration of the fans with screwing up of a "controllable."  Face it.  The guy is not a good manager.
Here is what was written word for word in Colorado on May 30, 2009, the day Hurdle was fired by the Rockies:
"Except for that magical month at the end of the 2007 season, when the Rockies won their first NL pennant by going on an unfathomable 21-1 run-up to the World Series, Hurdle's teams never were very good.
Aside from their 90-73 record in '07, the Rockies owned nothing but losing records under Hurdle — he's the only manager in major league history to begin his career with five consecutive losing seasons and not get fired for it."
And he has mostly been a loser here too!
You want some salt in the wound?  As I write this news has hit that Max Moroff was taken out of a game in AAA Indy today and he will re-join the team by tomorrow.  We will once again have the much anticipated reunion of the inept 3 Stooges Hitters (Moroff, Jaso, Stewart)Nyuk, Nyuk, Nyuk
---